Trendy Tuesday – Subway Art
For many a paper craft project, sometimes it is all about the sentiment.  Want to focus all the attention on the sentiment on your card?  Then display your carefully chosen words with a trendsetting "subway art" style. The subway art trend is frequently shown as a block of words with small touches of decorations or flourishes.  It may also be viewed as a "word collage" of related words and phrases in fun or artfully selected fonts.   Several companies have stamps predesigned with fun, subway art styles ready to use on your spring projects.  Check these out…
Card by Carole Burrage featuring Graphic Greetings stamps, image source Taylored Expressions
 Graphic Greetings Get Well stamp set from Taylored Expressions
Love Subway Art Rubber Stamp from Stampabilities, image source Hobby Lobby.com 
Card by Taheerah Atchia, featuring Hero Arts Life in Your Years stamp, image source Fill Your Paper with the Breathings of Your Heart
Card by Jody Green, featuring Patriotic Subway Art stamp from Stampabilities, image source Adventures in Paper Crafting
Some of the trendiest projects combine a chalkboard technique with a subway art stamp.  The black and white style can be suited to many different occasions and holidays.
Card by Saundra Rega, featuring Scrappy Mom's Subway Art stamps, image source Luv Scrapping Together
 Subway Art Sweets from Scrappy Moms stamps
Coordinated, individual sentiment stamp sets can help you create your own type of subway style designs.  Stamplorations and My Favorite Things are two companies that offer perfectly sized stamp sets that let you mix and match words and phrases to customize for your occasion.
Card by Shery Russ, using Mom Subway Art Builders stamps from STAMPlorations, image source STAMPlorations
Bold phrases look great in a variety of colors and can brighten up any subway art inspired project.
Card by Jennifer McGuire featuring My Favorite Things Holiday Subway Art stamps, image source Jennifer McGuire Ink
My Favorite Things Holiday Subway Art stamp
 Coordinated sets with a perfectly sized collection of phrases can be a lot of fun, but you can also search your supplies to make your own DIY word collage using stamps or other word tools you already have on hand.
Card by Stacy Croninger, image source Paper Crafts Connections
Rub-ons and stickers can help you create a fun block of words on cards or scrapbook layouts, too. Janet's card featured next has a chalkboard vibe.  It was created with white rub-ons on a black background…
Card by Janet Zeppa , using rub-ons to create subway art, image source Paper Bakery
Nancy's fun word collage using die cut letters and stickers makes her summer theme page stand out!
Scrapbook page by Tammy Dailor using thickers and stickers, inspired by subway art, image source Scrapbook Update 
Of course, to make creating even easier, easy to download digital files can help you print some subway art suitable for any project.  Choose a file to print in an easy to frame size and you have some instant home décor!
Subway art printable from eighteen25
Enjoy some of these choices of subway art inspired downloads provided by the fine folks at eighteen25, Simple Crafter, Creating Keepsakes and 'Lil Luna. 
Easter Subway Art printable from Simple Crafter
Subway Art printables by Laina Lamb from Creating Keepsakes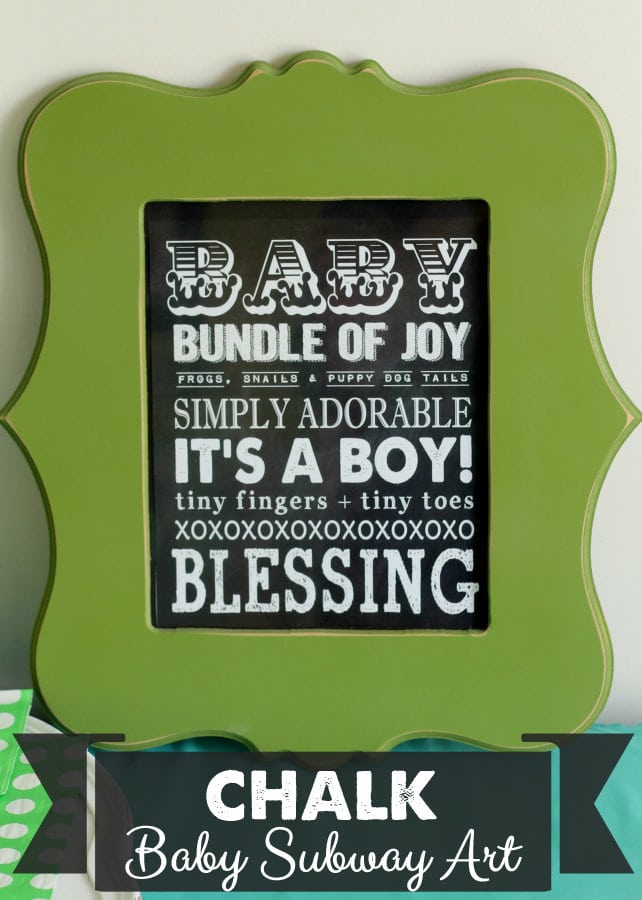 Baby Subway Art printables from Lil' Luna
 So, does this style catch your attention?  Play to your fonts' delight creating your own creative versions or use some of the fun tools featured today to make a bold statement on your next project.  Happy crafting, everyone!